If it actually interests anyone, I don't know, but I like to post my current reading projects.  I figure it may help readers trackback through my posts and understand the formation of my queries, meanderings, and doctrinal re-alignments.  So without further ado, here is my current reading list (and yes, I have finished the books I've listed previously).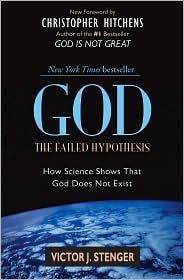 I've had to pick Dawkins's book up for the 3rd time.  I'm bound and determined to finish it, but I find Dawkins to be such a ponderously "crappy philosopher" (
David Berlinski
, from 
Expelled
 by Ben Stein) that reading Dawkins's manifesto for atheism is -- what I imagine -- melting lozenges in one's eyes must feel like.
I'm hoping for a bit more of a rigorous read from Stenger, and by all accounts I've read about, Stenger goes the distance Dawkins can't seem to articulate.