What does it really matter how our origins came about?
On the one hand, we can claim by faith that God did it in either complete unvariated forms, or incomplete forms that are being guided to completion. But that is, afterall, simply a faith-claim.
On the other hand, we can sift the available evidence and cajole various incomplete theories out of the academic ether: Darwinian
natural selection
,
intelligent design
,
theistic evolution
, et al. But in this case we still have to concede that we really don't know the details concerning our origins.So given that both the
fideistic
approach to origins (God did it), and the
naturalistic
approach (a collusion of molecules did it) are ultimately best-guess scenarios, wouldn't it be more
rational
to concede
agnosticism
on this issue?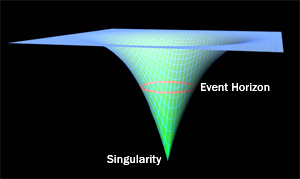 From my perspective, remaining agnostic on the issue of origins seems the only reasonable position. Perhaps that's being overly pragmatic; perhaps it's being supremely uncommitted. In either case, the issue of origins is purely academic and really shouldn't provoke such insipid controversy between mature thinkers -- be they scientists, God-lovers, or neither.
Thoughts?